You are here

EARNINGS WATCH:
EARNINGS WATCH:
Submitted by HB Retirement on February 20th, 2019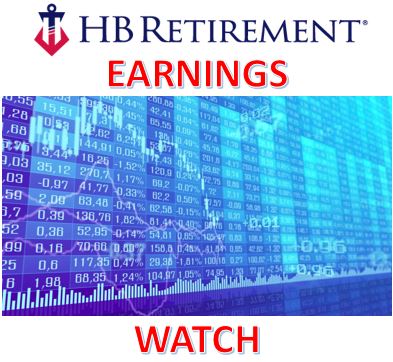 Much of the early-2019 talk has been about Fed policy, walls on the southern border, and the New England Patriots, but what may get more attention as we step toward the end of Q1 could be the trajectory of corporate earnings. While 2019 consensus earnings-per-share estimates have been coming down, one may argue that they could have farther to fall. Why?
Well over time there has been a high correlation between ISM New Orders data and corporate earnings. In the chart below, the correlation between ISM New Orders 3-month moving average (red line) and S&P 500 EBIT estimates (orange line) has been 0.81 over the period shown; indicating a significant positive relationship between the two variables. Most recently however, the dip in ISM New Orders has not yet been followed by a change in earnings (EBIT) estimates as the two lines have diverged. What does the historical correlation tell us? Should ISM New Orders stay at lower levels or recede further, one may expect earnings projections could eventually follow suit. As a result, some of the early-year equity rally may run headlong into the realization that investment fundamentals are coming under some pressure. Allocate wisely.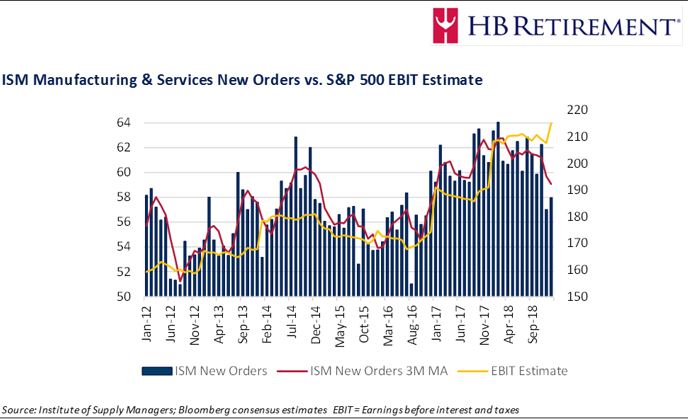 The opinions voiced in this material are for general information only and are not intended to provide specific advice or recommendations for any individual. All performance referenced is historical and is no guarantee of future results.